Maybe our FAQ sections may have the answer you are looking for? Please select the tab above of the FAQ section that may help answer your question!
Click the + symbol to reveal more information
Do you ever give discounts on crystals?
==>
As a general rule we do not give discounts as we already sell the crystals at the lowest price possible. While at first glance we may not look like the cheapest crystal dealer on the internet, we hand select every item we sell. Thus the quality is always well above average. In short it is unrealistic for us to sell champagne and budget beer prices!! In addition, we do not believe in over inflating the prices just so we can give discounts to those that ask. We also do not place premium prices on new finds, then drastically reduce the price a few weeks later!
Are the crystals life size in the photos?
==>
No, they are not sorry – we wish! Every website crystal photographers job is to photograph the crystal as closely as possible to capture every detail. So as a rule we make sure the crystal fills the whole photo, no matter the size of it. We specify the size of each crystal in both metric and imperial sizes in the first tab labeled "Dimensions" found underneath the crystals photos. We highly recommend you have a ruler or tape measure to get a feel for how big a crystal actually is in real life.
Will my order attract customs or duty charges?
==>
Each countries tax and customs laws are different, some countries do charge taxes and some do not. For instance, the USA does not, Canada and the UK do. We advise you either go to your countries customs website, or give them a call to be sure. E-mail us regarding any speacial requests you may have in this area.
What credit cards do you accept?
==>
We can accept Master Card, Visa and Amex Credit Cards online currently via a paypal system that does not require you to actually have a paypal account.
Through our "Pay Via Debit/Credit Card" Option we can accept Visa and Mastercard only.
How can I supply my credit card number to you without using e-mail or the Internet?
==>
You may phone in your details (+64 2102741194). We will always have a pen and paper nearby for a short efficient call. For orders over $30 USD we will call you at a time you prescribe. Just let us know the phone number country and state you live in with a time to call (your time zone).
I have a crystal in my shopping cart, but no sold sign has appeared on the crystal - Is the crystal reserved for me?
==>
A sold sign will only be placed on a crystal once the checkout process has been completed. Shoppers need to be aware that other people could have the same crystal in their cart, and whoever completes the checkout process first will secure the crystal. This is not somthing we have set – it is how the shopping cart software works by default sorry.
My computer cannot handle your shopping system, may I still order the crystals I want using E-mail?
==>
Yes! You can still order crystals using E-mail (at majestic@majestic-quartz.com), just be sure to quote the crystal SKU code found under "Add to Cart" button. We cannot guarantee you will get the crystal you request as others may buy it using the shopping cart system before we have a chance to read your E-mail. We will notify and confirm your order, via reply E-mail.
Do you send substitutes?
==>
NO! We do not send substitutes of crystals you may have missed. Also, just for your peace of mind – our system prohibits double orders of the same crystal.
Do you wholesale to dealers?
==>
No sorry, crystals such as the high quality ones sold here at Majestic Quartz are rare and cannot be found in large quantities.
How do 2 people purchase crystals using the same computer?
==>
If you have to different people wanting to order using the same computer, once the first person has finished, they need to click on the "Log Off" link. The second person will then be able to purchase crystals using their own user id and password.
Do you have a shop I can visit?
==>
Live in or are visiting New Zealand? Ring Anthony on 021 027-41194 (calling from overseas? Dial +64-21-027-41194
Click the + symbol to reveal more information
Who pays for freight, is there tracking?
==>
All customers pay $6 USD (equivalent) flat rate for the shipping, no matter how many items are in your order! The NZ Post Airfreight service usually takes from 7 to 14 days to get most destinations in the World.
We pay for the packaging, insurance and freight costs on any base that may come with the crystal.
NZ Post Includes tracking for the USA and the following 30 countries –
Australia,
Austria,
Brazil,
Belgium,
Canada,
China,
Denmark,
Finland,
Germany,
Hong Kong,
Iceland,
Ireland,
Italy,
Korea – Republic of (South),
Latvia,
Lithuania,
Luxembourg,
Malaysia,
Malta,
Mauritius,
Mexico,
Netherlands,
Norway,
Poland,
Portugal,
Russian Federation,
Serbia,
Singapore,
Slovenia,
Spain,
Sweden,
Switzerland,
Turkey,
United Kingdom
United States of America
For countries outside of the above list, we do not automatically include tracking until orders reach the value of $300 USD. contact us for prices to include tracking at your expense for orders under $300 USD. At this point we would like to add that lost orders are very, very rare! However, if you would like a service with tracking for orders under $300 USD, please email us at majestic@majestic-quartz.com for a quote for tracking to your location. This service is faster as well!
Do you ship specimens internationally & what carrier do you use?
==>
Yes, we ship internationally! Over 99% of our business is to overseas customers.
We send out orders using NZ Post, this will arrive by way of your countries default postal system. Once the order enters your country, you can get more accurate tracking through your own Postal Website using the same tracking number you receive from our system.
How long to orders take to get to my location?
==>
Delivery time after leaving New Zealand averages 7 to 12 days to the USA, 5 to 7 days to Australia, 7 to 9 days to Asia, and 9 to 12 days for most other countries.
How do you pack your crystals?
==>
We wrap the crystal in Bubble wrap then foam chips to pad the box out. We use big boxes compared to the size of the specimen. As a result, we have VERY few breakage's.
Do orders ever go missing in transit?
==>
Only VERY rarely. Out of over 4000 orders we have sent, only 0.005% have been lost in transit.
Do you do refunds for returned crystals?
==>
If for any reasonable reason you want to return your crystal, you must contact us via E-mail or phone within 3 days of receiving the crystal. We will then issue a return authorization code. The return Crystal must be accompanied by a return authorization number, in original condition, and in the original packaging, with the appropriate insurance via your local carrier. Your money will then be refunded minus original shipping charges.
What is Stockpiling?
==>
Stockpiling is a solution designed to save you the customer shipping charges for multiple orders. To start a stockpile, go to your shopping cart and choose the 2nd shipping option "Start Stockpile". You pay our usual low $6 USD equivalent shipping charge on that order. We then hold that order for you while you add other order/s over the next week or so. For these subsequent orders, select the 3rd shipping option "Stockpile". You will not be charged any shipping on the subsequent orders. When you are ready to send – email us, and we will send all orders combined and you will have only paid the $6 USD equivalent on the very first order!
Click the + symbol to reveal more information
How do you do your crystal photos?
==>
We take great pride in the crystal photos we take here at Majestic Quartz. Our passion to share the crystals majesty with you shines through the photos we provide. I sincerely believe that we as a Website go further than any other to help you form a relationship with the crystal through cyberspace. We use specialist lights that duplicate the same light wave spectrum as natural sunshine. (5.500K). Most of our photos are full high Definition (2160p) so you can zoom in on all the detail!
Unfortunately, we can not allow for the different graphics cards and computer screens people have! We do use a monitors utilizing IPS so we at least adhere to and industry standardized system. So in short – as long as you have a reasonable graphics card and monitor that are suitably adjusted and in good condition, the colors in the photos will at least be in the ball park.
Do you sell man made crystals?
==>
No, We do not sell man made crystals such as Austrian glass and such. The closest we get to doing so is our range of Goldstone, which is made from natural materials and are smelted in combination. All other crystals and minerals sold on our site are not altered or faux. We do have a small selection of the Aura Quartz style of crystals, and these do have added coatings of gold and titanium, how ever these are very clearly labeled as such.
Do you sell color altered crystals?
==>
No! We do not sell irradiated or dyed crystals. We do have a small selection of the Aura Quartz style of crystals, and these do have added coatings of gold and titanium, how ever these are very clearly labeled as such.
Do you sell color altered crystals?
==>
No! We do not sell irradiated or dyed crystals. We do have a small selection of the Aura Quartz style of crystals, and these do have added coatings of gold and titanium, how ever these are very clearly labeled as such.
Updates & Crystal Recommendations



Click the + symbol to reveal more information
Is there a specific time the site is updated?
==>
No, as we are selling to an international market, we feel it is only fair we update at random times to give everyone a fair shot at the new additions. We tend to add new items over several days, then send a newsletter out alerting subscribers to the new crystals. Visit the sites Latest Updates Page regularly to get in first on amazing new crystals!
How can I be notified when you update?
==>
The best way is to subscribe to our newsletter
I'm having trouble choosing, do you make recommendations?
==>
Yes, on request we can advise on your crystal needs. We also work well with price and size guidelines supplied by yourself. We also enjoy helping you choose gifts for friends.
I do not see what I am looking for, do you have other crystals available?
==>
We display most of our crystals on the Website. However, we do have other crystals waiting in our update cycle to come on the site. So feel free to send crystal availability e-mail request through to majestic@majestic-quartz.com
Crystal Descriptions, Grading and Dimension Attributes Explained
Our Crystal Descriptions
Here at Majestic Quartz we have a real passion for crystals. This is reflected in our descriptions. All Majestic Quartz crystals are hand picked by either Anthony or Charlotte. For this reason, the crystals at Majestic Quartz are all excellent examples of their kind.
In each crystal description we tend to concentrate on to the aesthetic properties of the specimen. At the end of most crystal descriptions we have provided a "Healing Property Tab" next to the Dimensions Tab. Due to our natural passion for crystals, we frequently use superlatives in our descriptions. Considering the crystals we write descriptions for each day, it is hard not to!
Majestic Quartz Grading Key
The following is a grading key we use in the descriptions of the crystals on Majestic Quartz.
1. Museum Grade – No damage what so ever. (VERY rare)
2. Excellent condition – Only minor damage visible under very close inspection.
3. Very Good Condition – Only minor damage visible under close inspection.
4. Good condition – Minor damage visible but does not detract from the overall look of the crystal.
5. Average condition – Has damage, but is still a nice crystal.
When it comes to Quartz crystals, the specimens that Charlotte and Anthony choose for Majestic Quartz, represent less than 1% of the crystals they see. Yes, Majestic Quartz standards are that high!
Email Us:
Please email us direct at the following email address majestic@majestic-quartz.com  (majestic@majestic-quartz.com)
We did have a "Contact Us" form here, however due to the likes of Yahoo, Hotmail and other email providers using such aggresive spam filters, many people were not receiving our replies. We apologise for any inconvinience caused by needing to email us direct rather than submit a form. We believe communication is paramount, and direct email is now the most accurate way to achieve it.
Phone Us: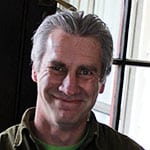 Anthony – New Zealand: 021 027 41194
From Overseas: +64 21 027 41194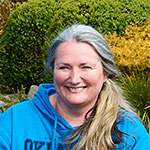 Charlotte – New Zealand: 021 029 69889
From Overseas: +64 21 029 69889
E-mail us at majestic@majestic-quartz.com
Location:Ardmore, Auckland, New Zealand
Quartz Crystals Available
Mineral Specimens Available
Cut & Polished Crystals Available
Crystal Jewelry Available